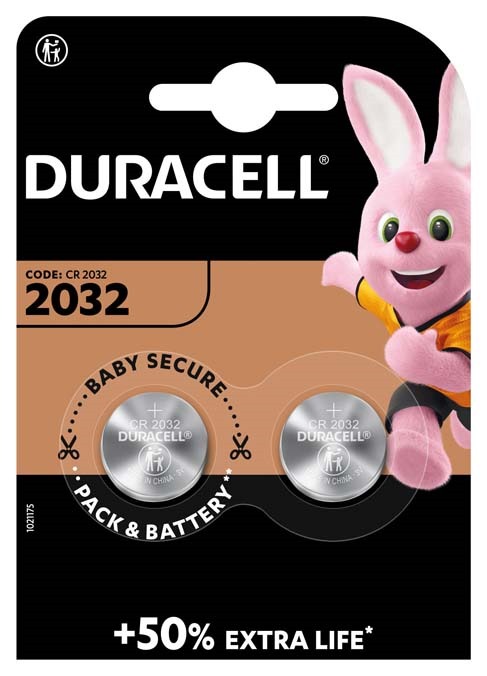 Duracell CR2032 lithium batteries 2-pack
Made with high-purity lithium up to 50% more power for your speciality devices. 10 years in-storage guarantee and Duralock power preserve technology. Duracell packs are child safety tamper-proof with a double blister design. For use in key fobs, small remotes, scales, wearables, medical devices and heart rate monitors.
3v Coin cell card 2. CR2032 coin lithium card 2.
10+ items
From
£3.53
Each
25+ items
From
£3.35
Each
50+ items
From
£3.26
Each
100+ items
From
£3.17
Each
2
Choose Sizes & Quantities